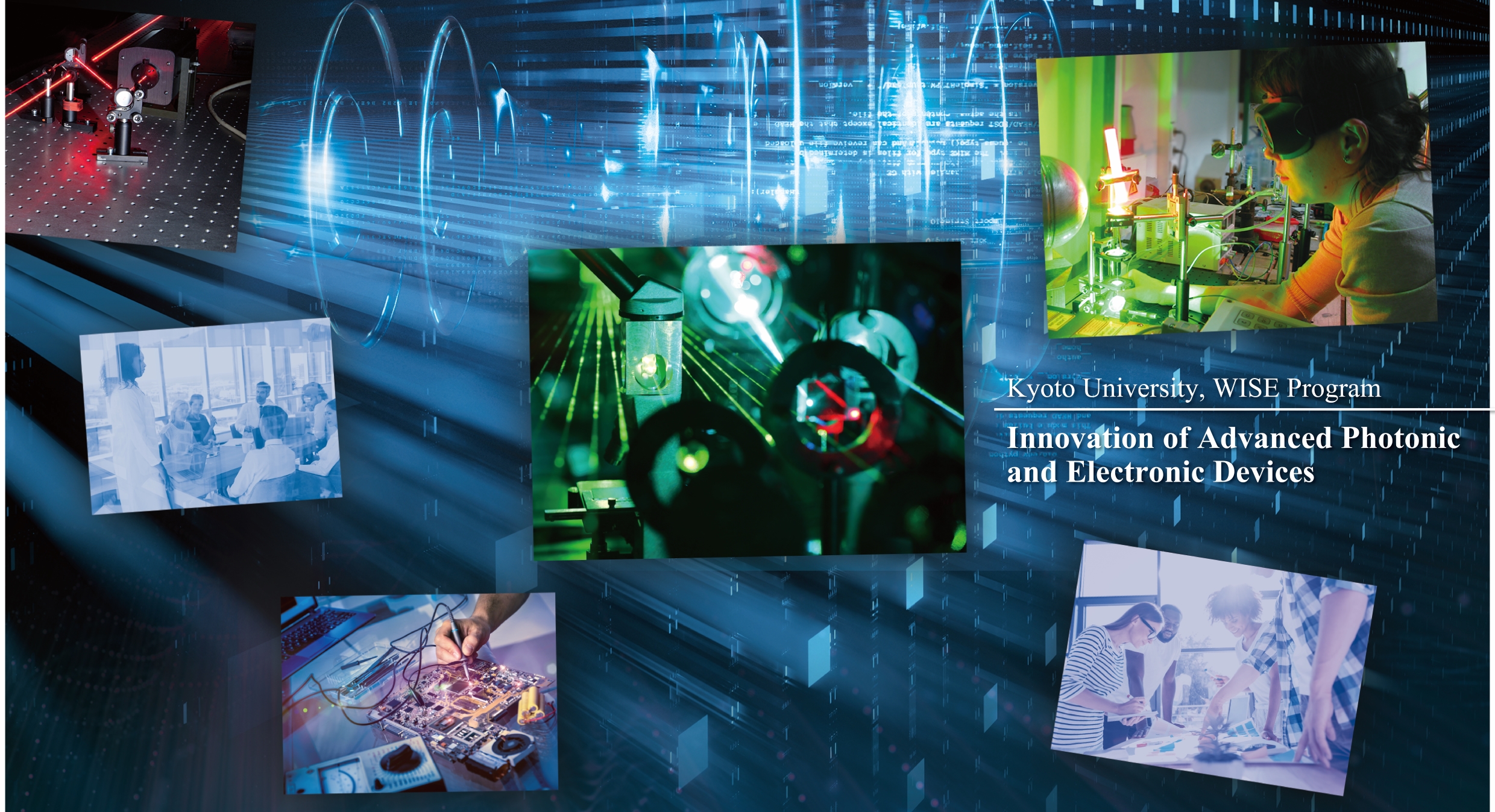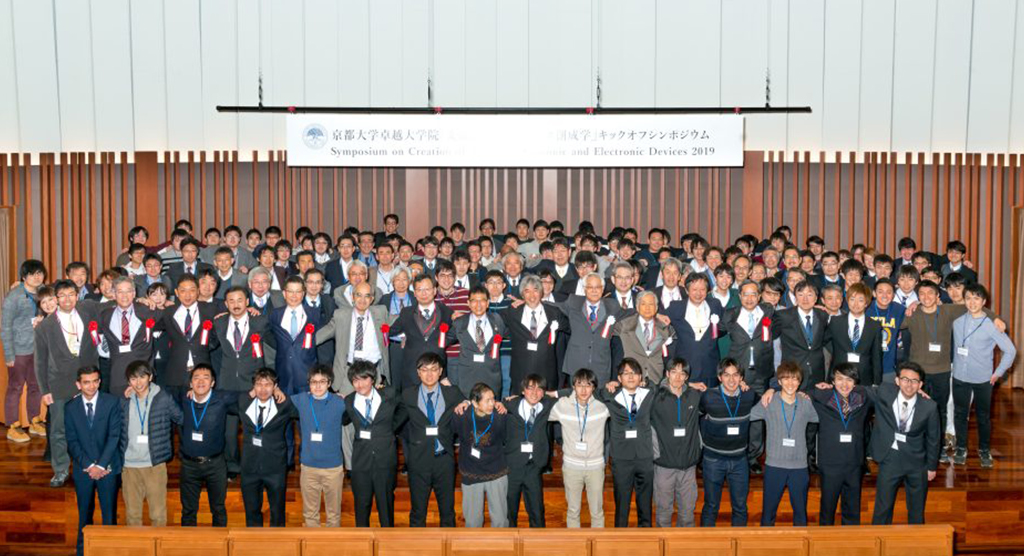 ABOUT
Human society is currently entering a period of significant transformations focused on electronics such as the IoT (Internet of Things) revolution, wearable information devices, self-driving and electric cars, and smart grid.
At Kyoto University, we have our original scientific concepts and key technologies that should be called "Originated in Our University". This WISE program promotes combined and vertically integrated education focused on the field of photonic and electronic devices, extending from deepening the understanding of fundamental physics and theory to the management and application of systems and information. Also, we collaborate with private enterprises representing Japan around the world, national and public research institutes with the highest level of research capabilities, and top-class and leading overseas universities. Moreover we systematically implement education and quality assurance of a global standard and raise world-class professionals of knowledge who create "Advanced Photonic and Electronic Devices" through an integrated 5-year doctoral degree program.
EVENT
開催日: 2019/9/26(木)~27(金)

Date: Sep. 26 13:30~, Sep27 9:15~, 2019

時間: 26日13:30~ 27日9:15~

場所: シーサイドホテル舞子ビラ神戸

Location: Seaside Hotel Maiko Villa Kobe

開催日: 2019/3/5 (水)

Date: Mar. 5th, 2019

時間: 10:00~

Time: 10:00~

場所: 京都大学桂キャンパス 船井哲良記念講堂

Location: Funai Tetsuro Auditorium & Funai Center, Katsura Campus, Kyoto University
イベント一覧
Events Archive
NEWS
(日本語) 「2020年度履修者選抜・追加募集選抜合格者」を掲載しました。

"2020 applicant guidelines and forms" published

"List of applicants selected for 2019 Additional Recruitment/October Enrollment" published

Started accepting applications for October Enrollment/Additional Recruitment

"List of successful applicants for Special Selection" published

Launched the Website.
ニュース一覧
News Archive